THE NEXT EVOLUTION IN PODIATRIC MEDICINE
Beyond Podiatry is home to fourteen locations across Michigan, Illinois, and Kentucky, each dedicated to providing you with the best podiatry services. Our providers strive to offer holistic treatment options and give you the comprehensive care you deserve, each and every time.
YOUR CLOSEST LOCATION
Shelby Township
0

Miles Away
Change Location
Enter Zip
BEYOND PODIATRY
Our organization is dedicated to the treatment of acute and chronic foot and ankle conditions including foot/ankle trauma, diabetic wounds, fractures, infections, sports injuries, plantar fasciitis, bunions, arthritis, gout, tendon ruptures, ingrown toenails, sprained ankles, toenail fungus, athlete's foot, and more. Our Michigan, Illinois, and Kentucky offices are home to highly-trained, specialized physicians who are board-certified by the American Board of Foot and Ankle Surgery and the American College of Foot and Ankle Surgeons. Meet our providers below.
BECOME A BEYOND PODIATRY PROVIDER
If you're interested in joining our team in providing for the needs of our Michigan, Illinois, or Kentucky patients, get in touch and submit your application. To learn more, visit our Careers page.
WHAT OUR PATIENTS HAVE TO SAY
"Dr. Hansen provides excellent care .....he is caring and very willing to answer any concerns you have. His office staff is warm and friendly always."

— Marilyn A. C.
"Dr. LaMar and her staff were very professional from the time I entered the door. Thank you."

— Richard M.
"Dr. Nagesh is very thorough and very concerned about his patients. He takes time to talk to you and you never feel rushed."

— Audrey M J.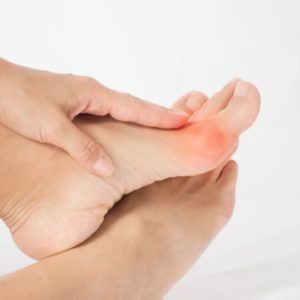 LATEST ARTICLE
Bunion Treatment at Home
Bunions are a common but painful condition. Luckily, it is possible to manage your bunions using at-home treatments,