Orthotics are corrective devices that fit into your shoes. These insoles can be purchased at most pharmacies or convenience stores. However, the trouble with choosing an over-the-counter orthotic is that it will not provide you with as much relief as a custom fitted one can. Here at Beyond Podiatry, we provide custom orthotics to help you get the perfect fit and find the relief you're looking for. We can prescribe orthotics as either a stand-alone treatment or as a supplement to other forms of treatment.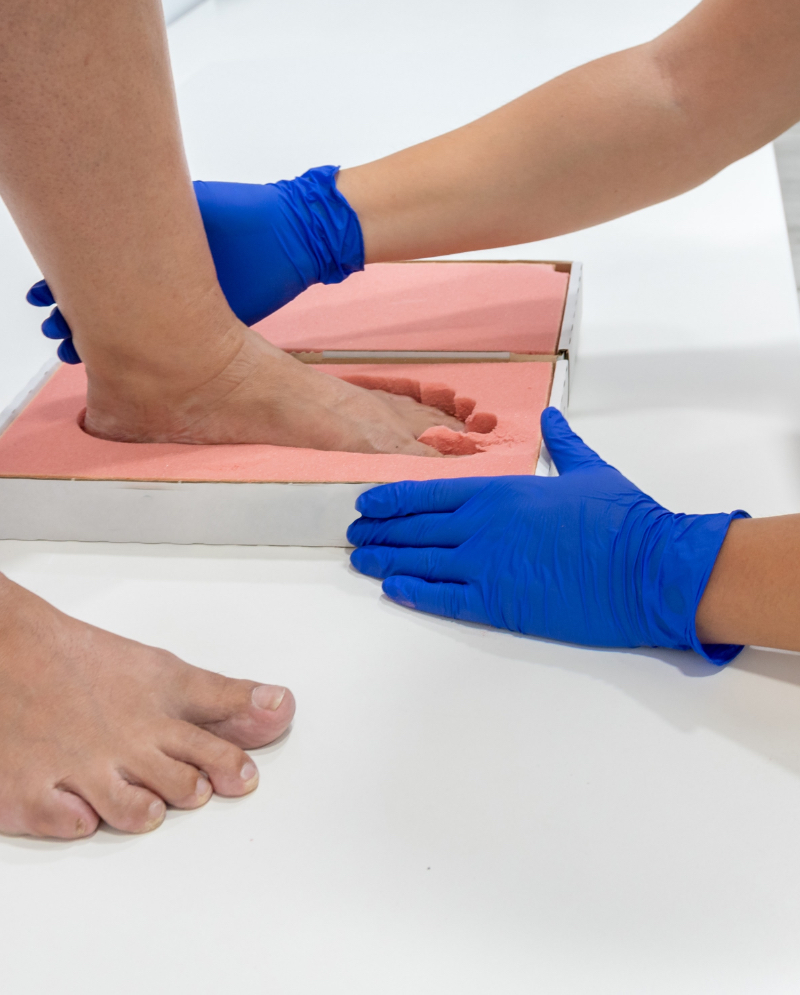 How Do Custom Orthotics Work?
Each orthotic is unique because it's custom-made for your foot and your specific issues. They can be made from any material ranging from pliable foam to rigid plastic. They can also range in size from very small to as large as your entire shoe. Custom orthotics for a neuroma, for example, may be quite small because they will typically be fitted for the balls of your feet. Along with addressing this condition, custom orthotics can also provide effective relief to those who struggle with diabetic foot ulcers, plantar fasciitis, and other issues.
What To Expect From Custom Orthotics
The lifespan of orthotics depends on many factors, including your activity level and your foot structure. Your podiatrist will evaluate your orthotics at each appointment to make sure they're still providing the support you need. If your problems return while wearing your orthotics, it may be time to get new ones. Even if your insoles seem like they're still in great shape, your weight may have changed, causing pressure redistribution or changing wear patterns that make it less effective.
Custom Orthoticsin Michigan, Illinois, & Kentucky
Orthotics are often part of a recovery plan when you have foot or ankle problems, or when you're dealing with an injury. The skilled team at Beyond Podiatry has the knowledge and experience to provide you with the best treatment plan. Book your appointment at your closest location by using the online scheduler or by phone.