Trauma to our feet and ankles can cause a strain on our bodies. For this reason, it is important to take the proper sets for maintaining the health of our muscles and tendons with regard to our feet. Foot, ankle, and toe conditions include all forms of congenital and acquired deformities and injuries to the lower extremities. At Beyond Podiatry, our physicians address a range of foot and ankle deformities including flat feet, hammertoe, bunions, and more. If you struggle with any of these conditions, we welcome you to find your nearest location and schedule an appointment today.
Causes of Foot & Ankle Deformities
Certain foot and ankle deformities are caused by genetics. While many are evident at birth, some may not become noticeable until adolescence. Other lower extremity disorders may be symptoms of complex, multisystem disorders. Acquired deformities of the foot, ankle, and toe may be caused by:
Trauma (injury) to the growth plate.
Trauma (injury) to joint surfaces.
Fracture malunions.
Neuromuscular deformities (muscular dystrophies, tethered cord, spasticity infection, or tumors).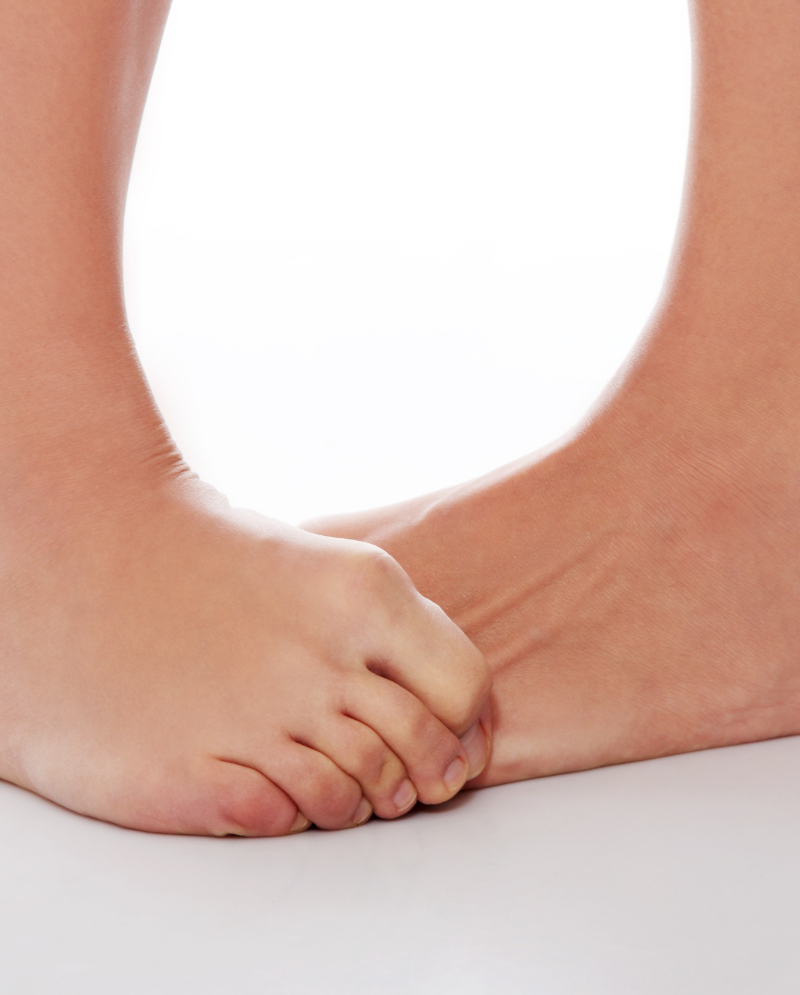 Signs of Foot & Ankle Deformities
There are a few different situations that call for help from a pediatric foot and ankle specialist. Things like flat feet, extremely high arches or bunions on the side of their big toe can become a cause for concern. Other things to consider are persistent pain or problems walking. If you experience any of these signs and find it difficult to move around due to them, contacting one of our physicians may be the right call.
Treatment Options
Our team at Beyond Podiatry is here to find the very best solutions for you or your child. Every situation is unique, but it is good to get issues diagnosed early so that you can explore non-invasive treatment options. Sometimes, treatment is as simple as custom orthotics or changes in your footwear. For more serious deformities, you or your child may need braces, casting, or surgical correction. For young children, dealing with the issue now means that your child can walk, run, play, and enjoy life to the fullest as they grow up. Upon your consultation with our podiatrist, they will discuss all treatment options that best solve these issues.
Foot & Ankle Deformities Treatmentsin Michigan, Illinois, & Kentucky
Pediatric foot and ankle deformity can mean serious lifelong problems for your child if you don't seek help while they're still young. The supportive and dedicated specialists at Beyond Podiatry treat all pediatric foot and ankle issues using the most minimally invasive techniques possible to help your child enjoy a lifetime of healthy feet and ankles. Book your appointment at your closest location by using the online scheduler or by phone.