Arthritis is a term used to describe over 100 types of inflammatory conditions that affect your joints. When you have arthritis, cartilage and supportive tissues that protect your joints start to break down. Without this cushioning tissue, your bones begin to rub against one another, causing pain and stiffness. If you struggle with this condition and have noticed stiffness or discomfort in your knees, we urge you to get in touch with one of our offices today. Beyond Podiatry features several locations across Michigan and Illinois, find the nearest location to you and get in touch for treatment today.
Causes of Arthritis
A reduction in the normal amount of cartilage tissue causes some forms of arthritis. Cartilage protects the joints by absorbing the pressure and shock created when you move and put stress on them. If the production of cartilage declines, it can open you up to developing arthritis complications. Many forms of this disease, because it is rheumatic, can cause symptoms affecting various organs of the body that do not directly involve the joints.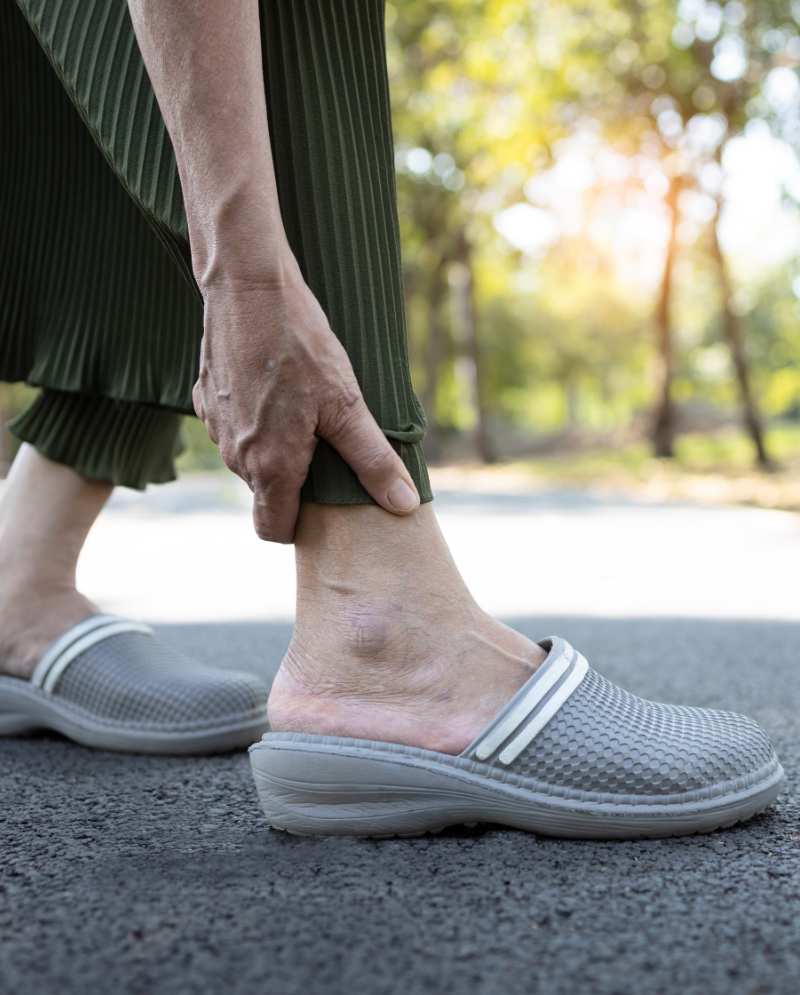 Signs of Arthritis
Arthritis is known for causing joint pain and can limit your range of motion. When this disease develops in your feet, ankles, and knees, it can make it difficult for you to walk or stand comfortably. Some signs to look out for include:
Limited range of motion
Swelling or tenderness
Warmth or redness over the joint
Pain that worsens with activity
Treatment Options
If you have severe arthritis, or if conservative therapies aren't enough to relieve joint discomfort, it might be time to consider surgery. Our skilled foot and ankle surgeons at Beyond Podiatry use minimally invasive arthroscopic measures to remove damaged tissue, repair damaged joints, or fuse your bones together. Depending on which type of arthritis you have, your treatment plan may include:
Braces or splints
Supportive orthotic inserts
Assistive devices, such as a cane
Arthritis Treatment in Michigan, Illinois, & Kentucky
While arthritis has no cure, you can still get effective relief from pain and delay the progression of the condition. At Beyond Podiatry, you can meet with a top-rated podiatrist who will develop a personalized treatment plan based on your specific needs. Book your appointment at your closest location by using the online scheduler or by phone today.