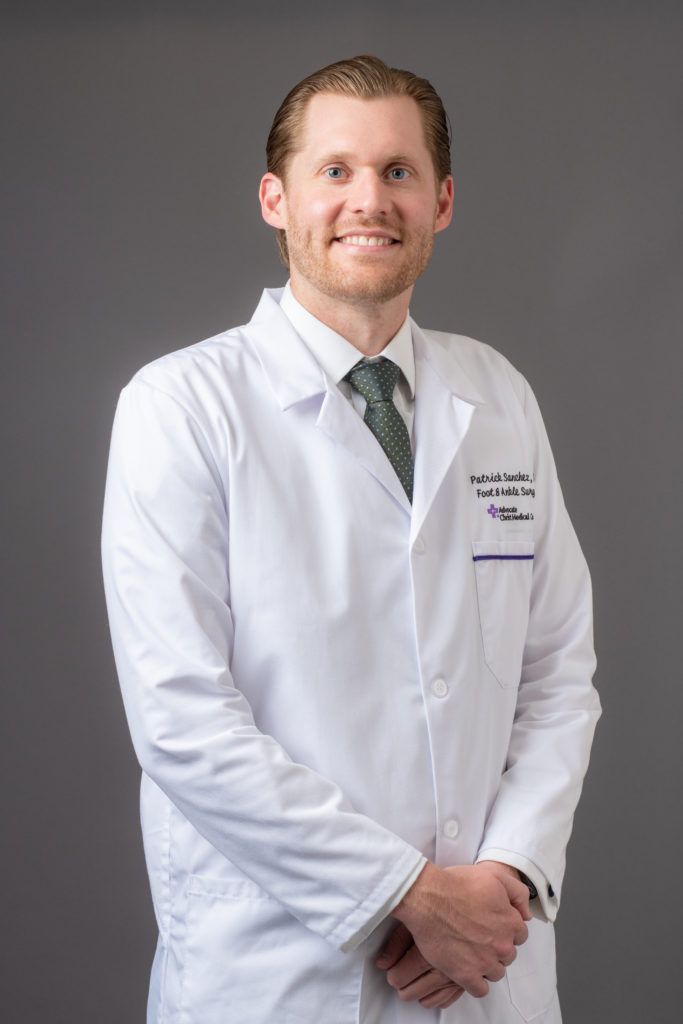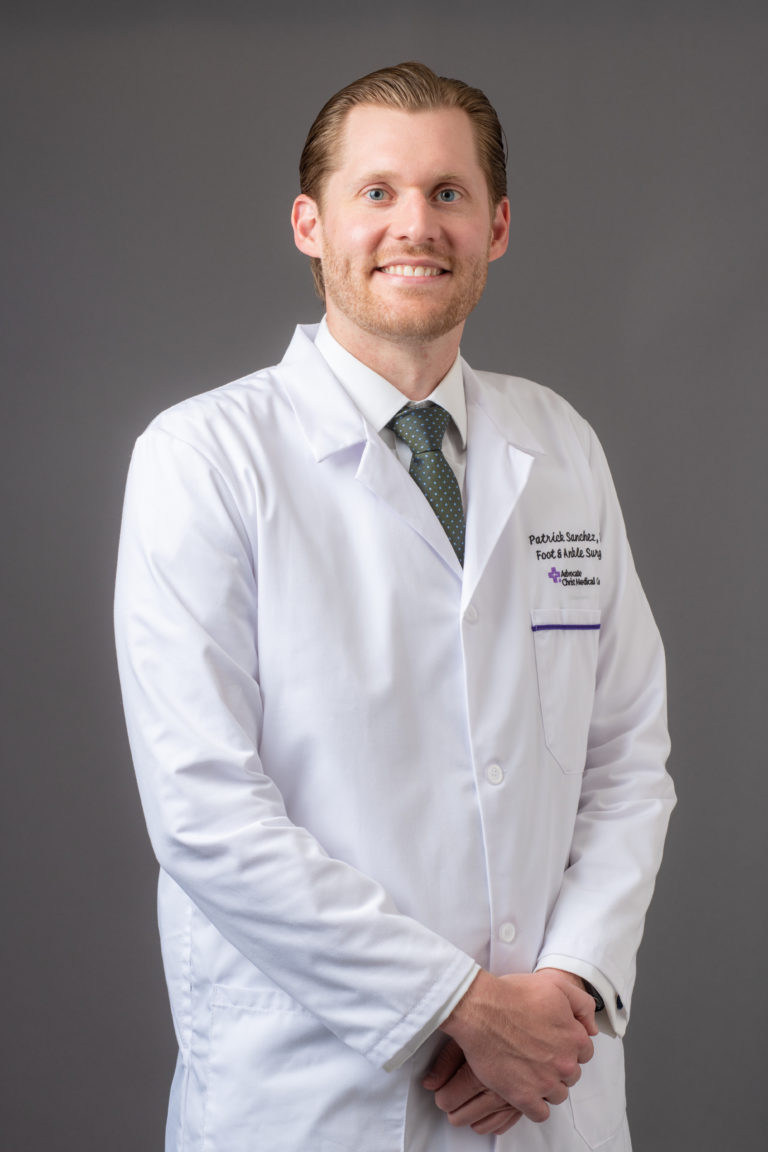 Podiatrist and Foot & Ankle Surgeon located in Oak Lawn and Peru, IL
Patrick J. Sanchez, DPM, CWS, is a board-certified foot and ankle surgeon at Great Lakes Foot and Ankle Institute dedicated to providing top-quality care to patients in Oak Lawn, Illinois.
Dr. Sanchez graduated from the University of Illinois at Urbana-Champaign with a Bachelor of Science in integrative biology and minor in Chemistry. He then earned his Doctor of Podiatric Medicine degree from the Scholl College of Podiatric Medicine before completing his surgical residency training at Jesse Brown VA Medical Center.
In 2016, Dr. Sanchez completed his European Foot & Ankle Surgery fellowship, where he performed surgery with surgeons in London, Hamburg, Bad Schwartau, and Malchin. He helped teach surgical techniques to European orthopedic surgeons and was an instructor in cadaver labs in Germany.
Dr. Sanchez is well-published in wound care and surgical reconstruction. He has presented research at conferences all over the country regarding various types of foot and ankle pathology. He has published articles detailing his research in various well-respected medical journals.
After receiving extensive surgical training at Jesse Brown VA, Dr. Sanchez is proficient in all aspects of foot and ankle care, from bunion procedures to ankle replacements and external fixation. He feels strongly about a treatment plan tailored to each patient's unique pathology and situation. He has substantial clinical experience and a variety of nonsurgical, conservative treatment options to foot and ankle problems prior to surgical intervention.
Dr. Sanchez serves as a delegate on the Illinois Podiatric Medical Association executive board. He and the board work to enhance public awareness of foot and ankle health, promote quality podiatric medical practice and ethics, and ensure the future development of the podiatric medical profession.
During leisure time, Dr. Sanchez enjoys traveling, running, playing basketball, and reading. He enjoys staying active and watching sports of all types.
Undergraduate: University of Illinois at Urbana-Champaign
Medical School: Scholl College of Podiatric Medicine
Residency: Jesse Brown VA Medical Center
Board Certified, American Board of Podiatric Medicine
Board Certified, American Board of Wound Management
Delegate at Large, Illinois Podiatric Medical Association
Member, American Podiatric Medical Association