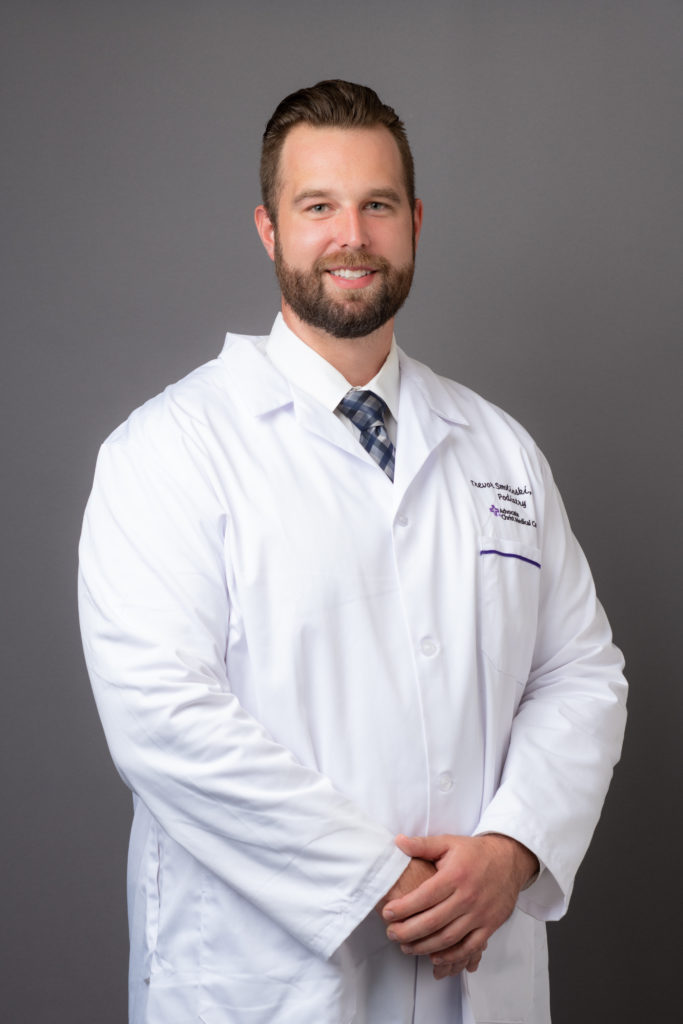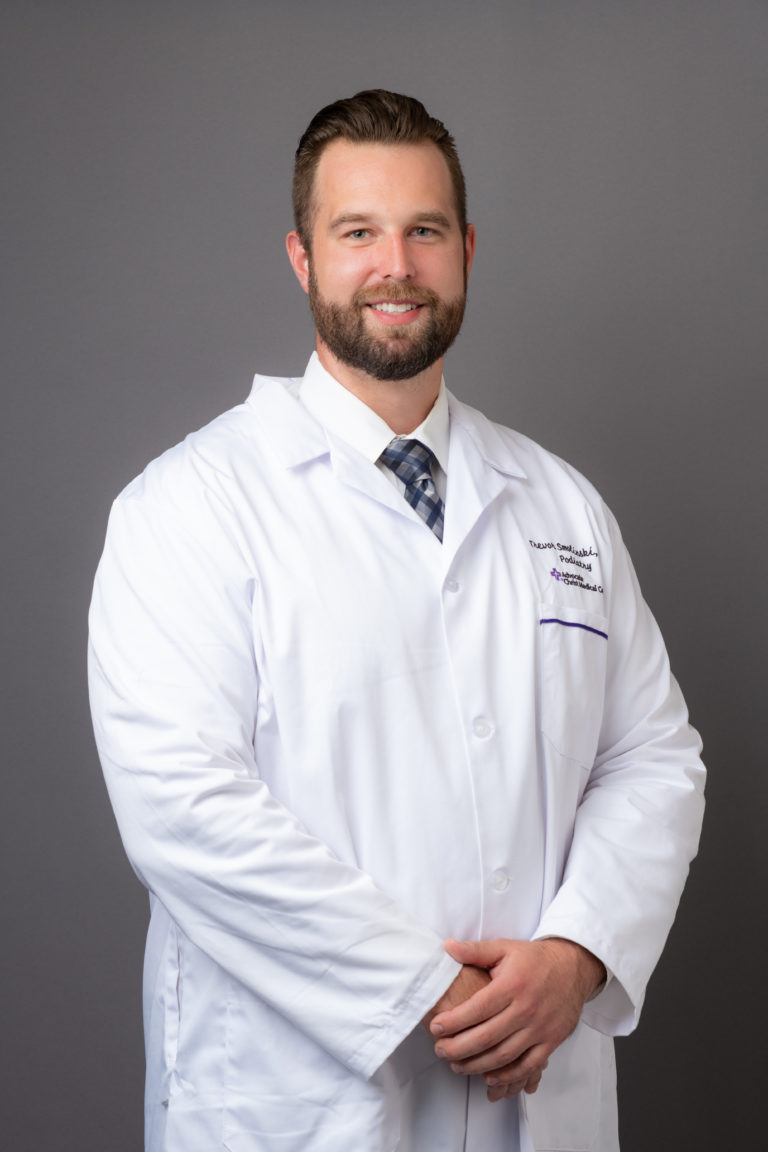 Undergraduate: Ferris State University
Medical School: Dr. William M Scholl College of Podiatric Medicine
Residency: Advocate Christ Medical Center
Dr. Trevor Smolinksi is a foot and ankle surgeon providing top quality care to patients in Oak Lawn, IL. He is dedicated to working with his patients to successfully treat their pain and foot problems.
Dr. Smolinski graduated from Ferris State University with a Bachelor of Science in Biology where he was an all-conference football athlete and football team captain. He then graduated with honors from Dr. William M. Scholl College of Podiatric Medicine with his doctorate. Dr. Smolinski was part of the first podiatric residency class at Advocate Christ Medical Center, where he received extensive surgical training in numerous orthopedic and podiatric conditions. He was vital in starting the Advocate Christ Medical Center Podiatric Surgical Residency and held Chief Resident duties throughout his residency.
Dr. Smolinski is a board-certified physician that has performed research and published articles on multiple orthopedic conditions and treatment modalities and has volunteered throughout podiatry school and residency for the Special Olympics and homeless shelters around the Chicagoland area. Dr. Smolinski is passionate about getting his patients back up and moving, whether it is treating fractures of the foot and ankle, performing Total Ankle Replacements, completing foot deformity reconstruction, or treating athletes of all ages.

In his spare time, Dr. Smolinski enjoys weightlifting, watching sports, traveling, trying new restaurants and breweries, and spending time with his Great Dane.