Our feet hold us up in our day-to-day lives. It is important to maintain the health of all parts of our bodies in order to continue to do the things we love. At Beyond Podiatry, we help our patients through the rehabilitative process. We pride ourselves in being able to diagnose the source of foot and ankle trauma, such as fractures and sprains, and help you to move towards recovery.
Causes of Foot & Ankle Trauma
Trauma to the feet and ankles can typically happen if you have found yourself in an accident such as dropping a heavy object on your foot, falling from high places such as a ledge, or landing badly. This creates tension within your body and if left untreated, can cause permanent damage. Sports accidents like collisions with teammates or tripping and falling, are also common causes of foot and ankle trauma.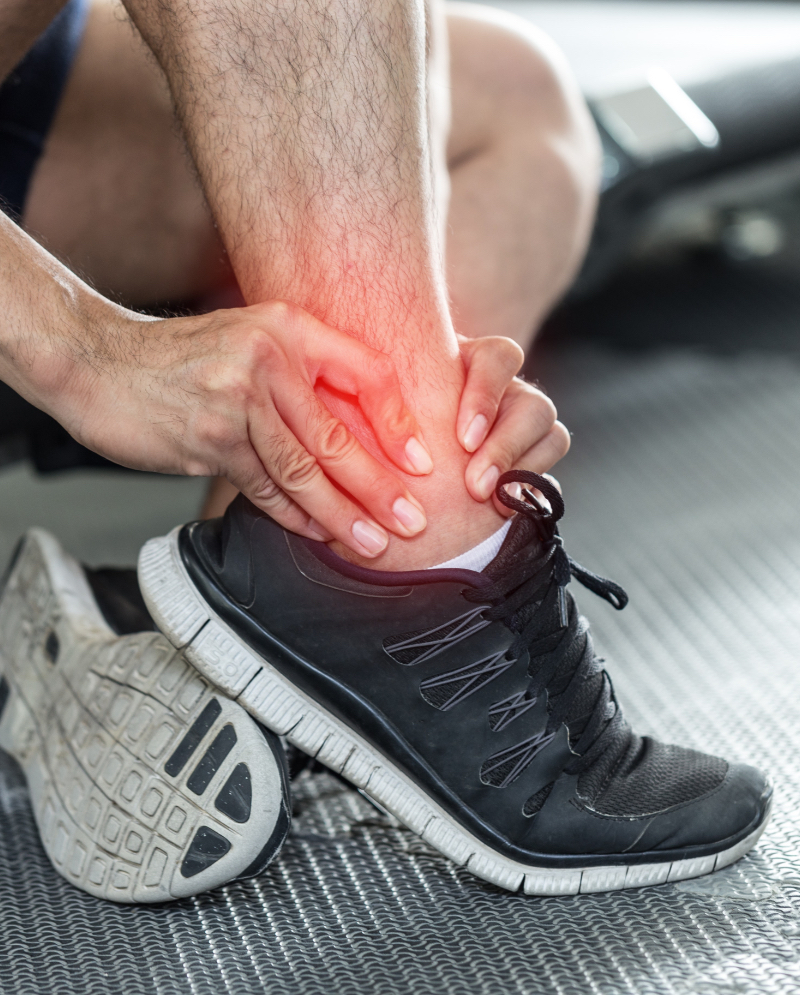 Signs of Foot & Ankle Trauma
With many kinds of trauma, the symptoms begin immediately and then grow worse over time. Untreated trauma could end up causing permanent disability. Trauma to the legs can cause a number of different symptoms, including pain, swelling, a limited range of motion, and tenderness, and difficulty bearing weight. If these sound familiar to you, we urge you to get in touch as soon as you can.
Treatment Options
At Beyond Podiatry, treatment for trauma is personalized for the problem and symptoms. Your specialist will discuss your concerns with you and create a treatment plan to help your specific need for relief. Some of our treatment approaches include:
Rest and applying ice.
Splinting or taping.
Platelet-rich plasma (PRP) injections.
Foot & Ankle Trauma Treatmentsin Michigan, Illinois, & Kentucky
Sports injuries and accidents are two of the most common reasons for foot and ankle trauma, but you can experience severe damage in many ways. If you suffer from any kind of trauma, from a fracture to a ligament tear to a serious sprain, the most important thing is getting expert care fast. Allow Beyond Podiatry to aid you in your recovery. Book your appointment at your closest location by using the online scheduler or by phone.