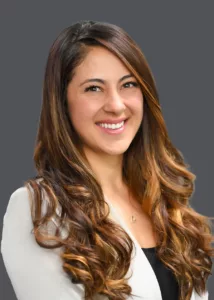 Podiatrist and Foot & Ankle Surgeon located in 
Lily Skeel, DPM, is one of the few bilingual, Spanish and English-speaking foot and ankle surgeons in the Detroit-Michigan area. She is a member of the Great Lakes Foot and Ankle Institute and is committed to providing individualized care to as many people as possible. She has aided with multiple medical mission trips and as such, has an uncanny ability to connect with a wide range of backgrounds.
Dr. Skeel completed her bachelor's degree in biology from the University of California in San Diego. From there, she obtained her podiatry medical degree at the California School of Podiatric Medicine where she trained at a level 1 trauma center in the heart of Oakland, California. Finally, she completed a three-year surgical training program at a level 1 trauma hospital in Detroit, MI. Due to this extensive training exposure to patients in the most dire of circumstances, Dr. Skeel now specializes in a wide array of foot and ankle care including reconstructive procedures following trauma, diabetic limb salvage and education, as well as the more standard elective procedures for individuals suffering from pain or discomfort.
Call the office or schedule an appointment online today to learn more about Dr. Skeel at Great Lakes Foot and Ankle Institute.