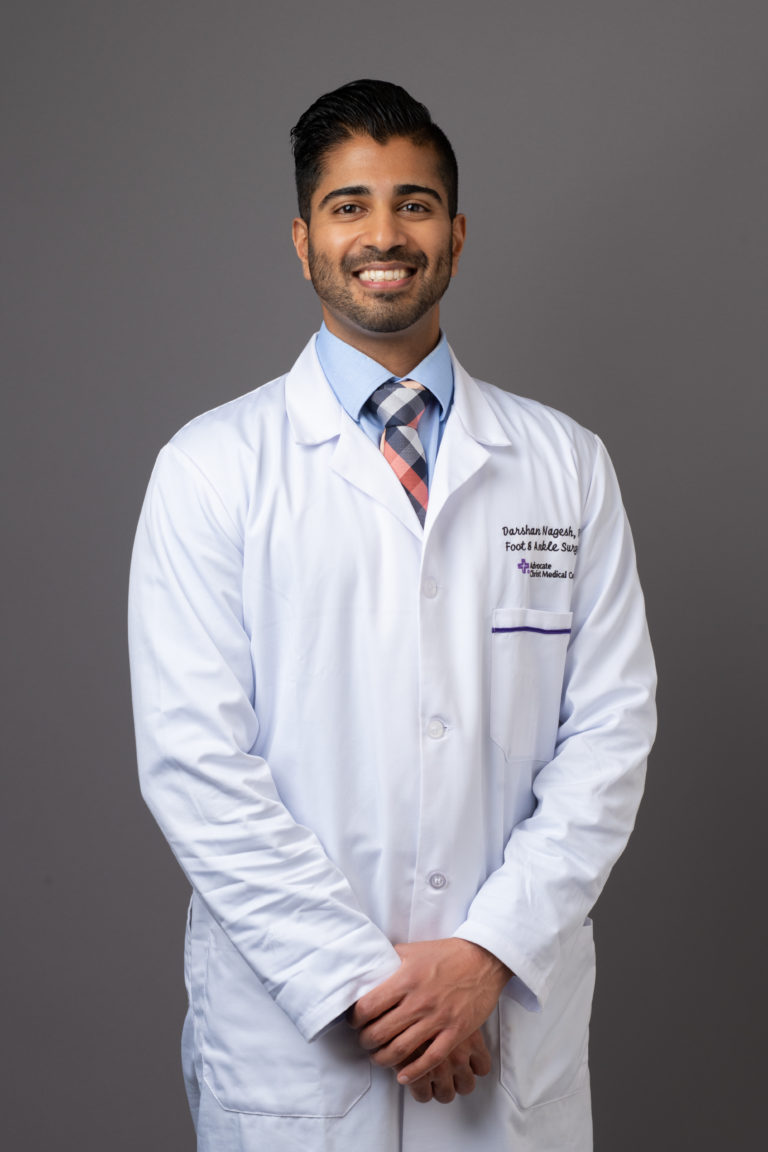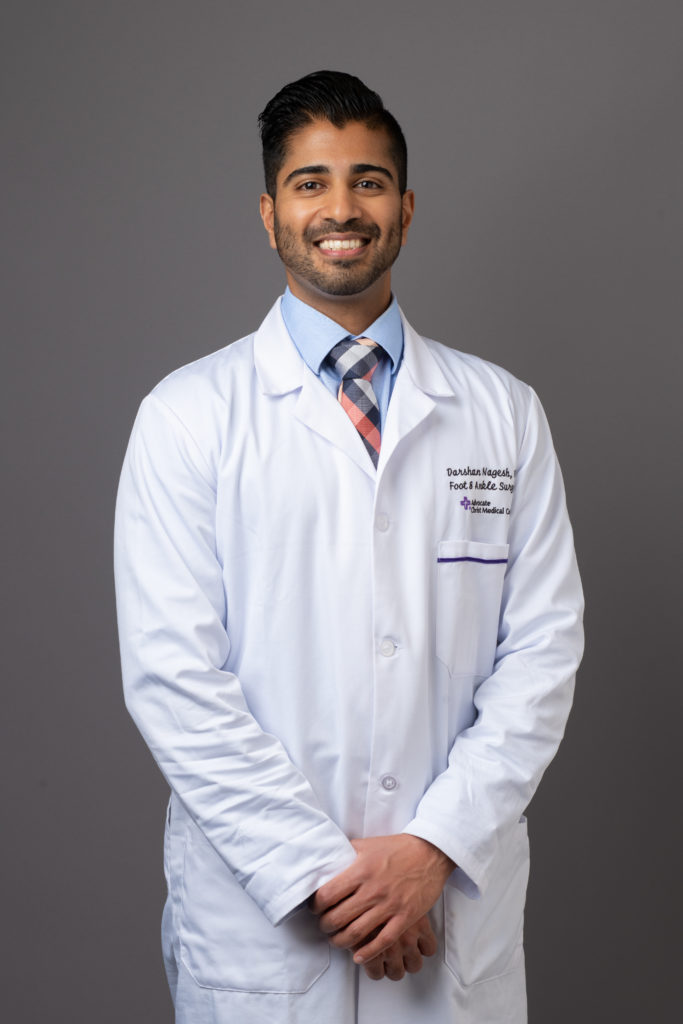 Podiatrist and Foot & Ankle Surgeon located in Oak Lawn and Peru, IL
Darshan Nagesh, DPM, CWS, is a dedicated and passionate foot and ankle surgeon, providing his patients with top-quality care, and empowering them with the knowledge for a successful treatment plan. Dr. Nagesh is proud to serve the community of Oak Lawn, Illinois, at Great Lakes Foot and Ankle Institute.
Dr. Nagesh attained a Bachelor of Science degree in biological sciences with a minor in psychology from the University of Illinois – Chicago. He then completed his Masters of Science degree in Cardiovascular Perfusion Technology from Rush University.
He received his Doctor of Podiatric Medicine degree from Rosalind Franklin University of Medicine and Science – Dr. William M. Scholl College of Podiatric Medicine, where he was the recipient of multiple scholarships including the Goren and the Alumni Association Scholarships. In medical school, he was also a member of the Phi Delta Honor Society; and the runner-up at the Dr. William M. Scholl summer research symposium in 2010.
Dr. Nagesh then completed his foot and ankle surgical residency at the prestigious Jesse Brown Veterans Affairs Medical Center in Chicago. He received extensive training in complex forefoot, rearfoot, and ankle surgery, including diabetic limb salvage and reconstruction. He finished his European fellowship successfully under the guidance of several pioneers in foot and ankle surgery and arthroscopy. In addition, he is nationally recognized for award-winning research and is a published author in podiatric journals.
Dr. Nagesh's expertise includes foot and ankle trauma, local &amp, advanced wound care, diabetic limb salvage, sports medicine injuries, Charcot reconstruction, foot and ankle deformity correction, external fixation, foot and ankle arthroscopy, and rheumatoid foot and ankle reconstruction. He is on the surgical staff of Advocate Christ Hospital and Medical Center and Little Company of Mary Hospital. He is a member of the American Podiatric Medical Association, the Illinois Podiatric Medical Association, and the American College of Foot and Ankle Surgeons.
Dr. Nagesh enjoys scuba diving, wildlife photography, and sports. He is also an active member of the Chicagoland area, sharing his knowledge and volunteering his time for the improvement of the community.
Undergraduate: University of Illinois – Chicago
Medical School: Rosalind Franklin University of Medicine and Science
Residency: Jesse Brown VA Medical Center
Board Certified, American Board of Podiatric Medicine
Board Certified, American Board of Wound Management
Member, American Podiatric Medical Association
Member, Illinois Podiatric Medical Association
Associate, American College of Foot and Ankle Surgeons