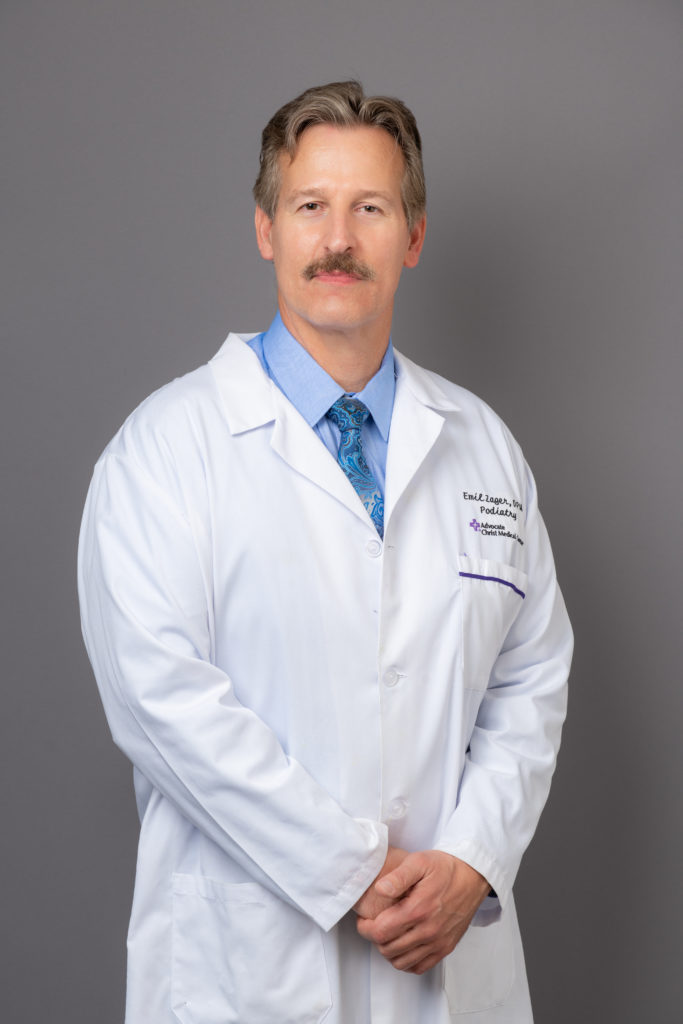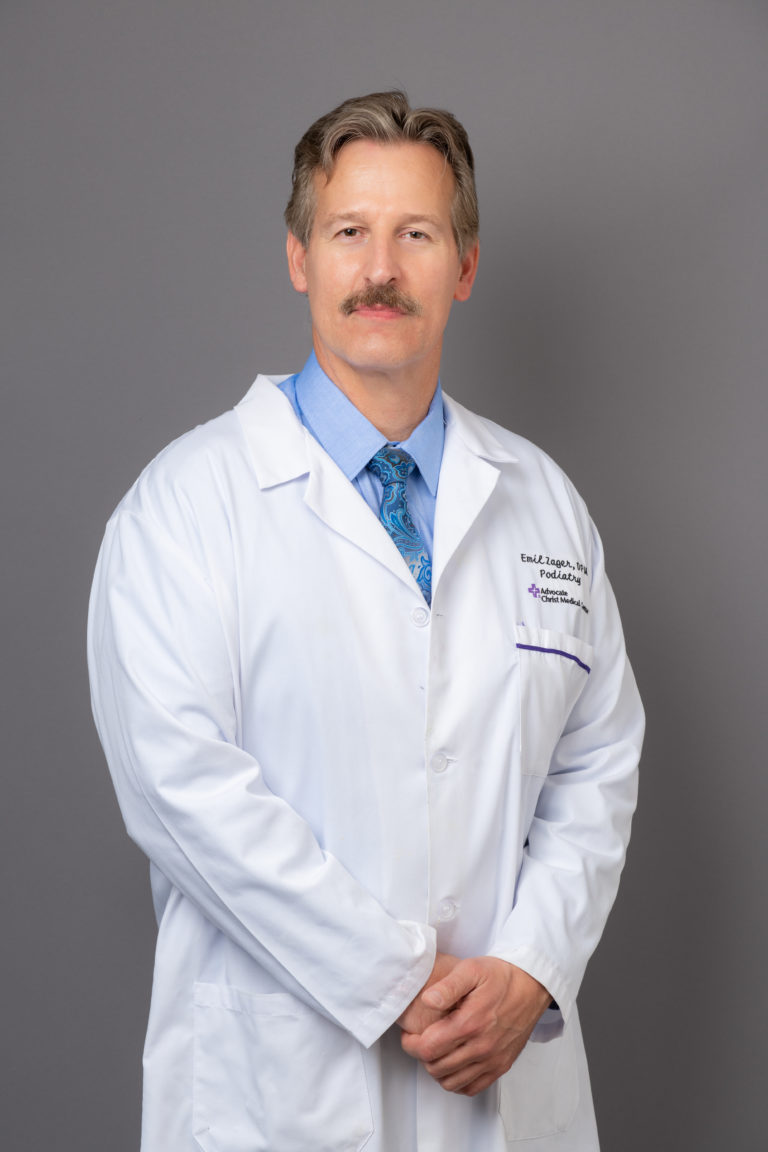 Podiatrist and Foot & Ankle Surgeon located in Oak Lawn, IL
Emil J. Zager, DPM, CWS, is a skilled foot and ankle surgeon serving the community of Oak Lawn, Illinois, at Great Lakes Foot and Ankle Institute.
Dr. Zager attained a Bachelor's degree in biology from St. Xavier College, where he graduated magna cum laude. He attended Chicago's Dr. William M. Scholl College of Podiatric Medicine, where he earned a Doctor of Podiatric Medicine degree.
Following graduation, Dr. Zager completed his medical and surgery residencies at Oak Forest Hospital and Veterans Administration Chicago Healthcare System, Westside Division. He finished postgraduate training by completing a surgical fellowship at Foot & Ankle Associates, Ltd. He also has advanced certification as a wound care specialist.
Dr. Zager serves as a clinical and surgical instructor at Advocate Christ Medical Center Podiatric Medicine and Surgery Residency. He has lectured to colleagues on topics such as diabetic Charcot arthropathy, Charcot foot reconstruction, and the uses of external and mini fixation of the foot and ankle.
He also has lectured on topics utilized in surgical board review courts to assist other doctors in becoming board certified. He is one of only a few physicians qualified to lecture on the subject of ankle joint implantation. In addition, Dr. Zager teaches and directs workshops on ankle and foot arthroscopy, as well as external/internal fixation devices and diabetic Charcot reconstruction.
Dr. Zager also assists in the instruction and education of medical students in the clinical setting. Interested in his community, Dr. Zager regularly offers foot screenings and lectures to local residents.
Dr. Zager is a member of both the Illinois Podiatric Medical Association and the American Podiatric Medical Association and is board certified by the American Academy of Wound Management. He is also board certified in foot surgery and is a diplomate of the American Board of Foot and Ankle Surgery.
Dr. Zager currently is on the surgical staff at Advocate Christ Medical Center, Ingalls Memorial Hospital, Veterans Administration Chicago Healthcare System, Westside Division, and Little Company of Mary Hospital. He is also a member of the Office and Professional Employees International Union.
Dr. Zager is a native Chicagoan who attended Brother Rice High School. He and his family live in the south suburbs and are very involved in their community. Dr. Zager enjoys sports and traveling with his family.
Undergraduate: St. Xavier College
Medical School: Dr. William M. Scholl College of Podiatric Medicine
Residency: Oak Forest Hospital and Veterans Administration Chicago Health Care System, Westside Division
Board Certified, American Board of Foot and Ankle Surgery
Board Certified, American Board of Wound Management
American Society of Podiatric Surgeons Fellow
American Podiatric Medical Association Member, Illinois Podiatric Medical Association