Getting outside and staying active helps to keep you full of life. Unfortunately, when you play sports it can leave you vulnerable to injuries. Whether you are a highly-trained athlete or a person who wants to get outside to maintain your health, there's always a chance you could get injured, especially from contact sports. If you have incurred any sports injuries out in the field, contact our specialists at Beyond Podiatry to set up a consultation today. We offer several locations in Michigan and Illinois, each eager to help get you back on your feet.
Causes of Sports Injuries
Sports injuries can happen to anyone at any time. If you play contact sports or overextend yourself doing any activities, it is important to listen to your body when it says it's being overused. Some causes of sports-related injuries can be lifting weights that are too heavy, overextending yourself on a run, not stretching before an activity, or tearing a muscle or ligament due to playing contact sports.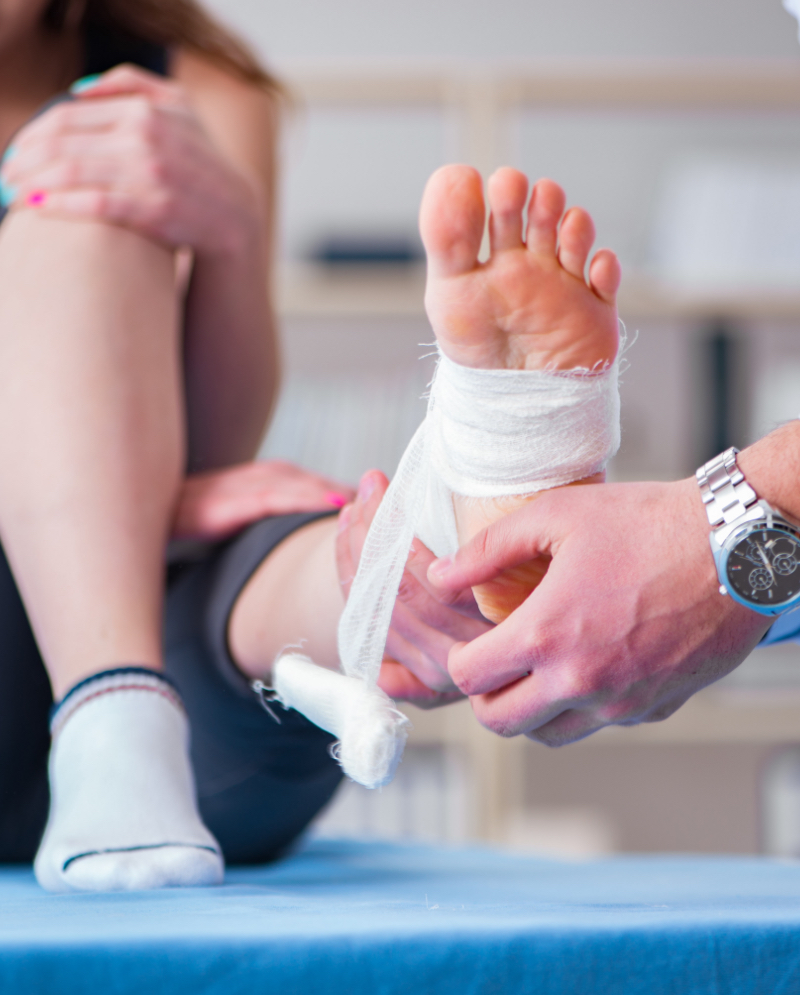 Signs of Sports Injuries
Signs of injury are unique to each individual person that experiences them. We all have different hobbies and interests that can leave us vulnerable to discomfort due to injury. If you notice that your body feels off and not at its normal energy level, you may want to seek consulting from your specialist to make sure everything is running smoothly. Getting ahead of the injury is important because if left untreated it may turn into a more serious issue. If you need help with your injury, we welcome you to contact one of our offices today.
How We Treat Sports Injuries
Treatment for sports-related injury will depend on the nature of your injury and the symptoms you're having and are specific to your situation. Treatments can include rest, ice packs, and elevation at home. When you come in for your consultation with our specialist at Beyond Podiatry, they may suggest a need for custom orthotics, medication, and in some cases, surgery. The podiatrist may also suggest using platelet-rich plasma injections to help speed healing the tendons and ligaments affected by your injuries.
Sports Injury Treatmentsin Michigan, Illinois, & Kentucky
Sports injuries can happen in many ways, but one thing is always true: You need an experienced sports medicine specialist like the podiatric medicine doctors at Beyond Podiatry. Our experienced doctors can provide effective treatment options to treat your sports injury and get you back to feeling great again. Book your appointment at your closest location by using the online scheduler or by phone.