Hammertoe surgery is a procedure to correct a deformity in the foot. It is normally directed at the second, third, or fourth toe. It can also be directed towards the bend at the middle joint that makes the toe look like a claw or hammer. The surgery is performed to lessen pain and improve flexibility when the muscles in the toe can't stretch and straighten. If you feel you may be experiencing hammertoe, contact Beyond Podiatry today to schedule an appointment. Our podiatrists can provide you with a thorough evaluation and discuss suitable treatment options.
Causes of Hammertoe
This condition is caused by an imbalance in muscles and connective tissues. If you regularly wear tight shoes with little wiggle room for your toes, they can potentially cause your feet to feel discomfort and cause your toes to scrunch up inside your shoes. Since your muscles and connective tissues are being constantly constricted, they tense up and are no longer able to stretch out. Wearing shoes that are ill-fitting is not the only cause for hammertoe. Other causes can include:
Arthritis
Toe injury
Foot deformities, including bunions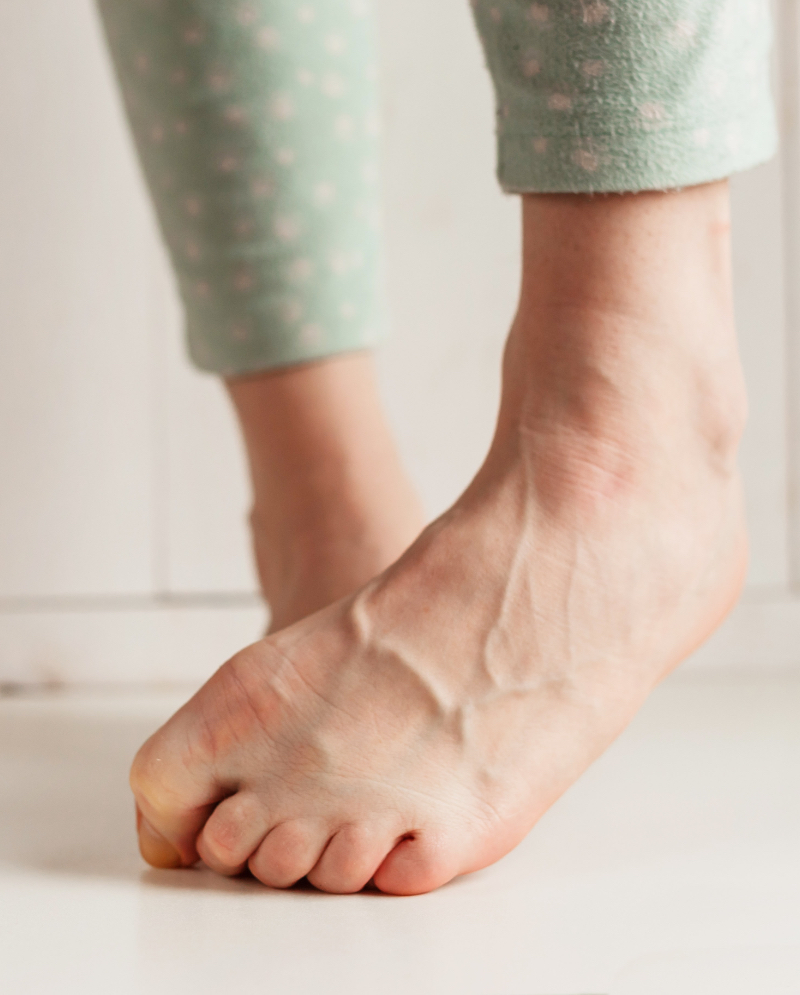 Signs of Hammertoe
One of the most common signs of this deformity is rigid toes. This can be accompanied by pain and limited mobility. Depending on the severity of your hammertoe deformity, and whether it's flexible or rigid, your condition can ultimately worsen and lead to:
Greater toe joint pain
Chronic foot discomfort
Painful corns
Limited toe movement
Treatment Options
The foot and ankle surgeons at Beyond Podiatry use minimally invasive techniques to release rigid tissues and realign your toe joint, so you won't have to live another day with hammertoe discomfort. If your hammertoe diagnosis is in the flexible stage, wearing corrective braces as well as getting the toes straightened will alleviate your discomfort as well. If it is not treated during this stage, it will move to the rigid stage and toenail surgery will be the next best option. Your doctor will discuss with you a treatment option specific to your needs upon consultation.
Hammertoe Treatmentsin Michigan, Illinois, & Kentucky
Hammertoes can lead to lingering toe discomfort and even painful corns. If you have a hammertoe, visit the skilled podiatrists at Beyond Podiatry. Our team offers comprehensive hammertoe treatments to help you find relief from pain. Book your appointment at your closest location by using the online scheduler or by phone.