Podiatrist and Foot & Ankle Surgeon located in Louisville, KY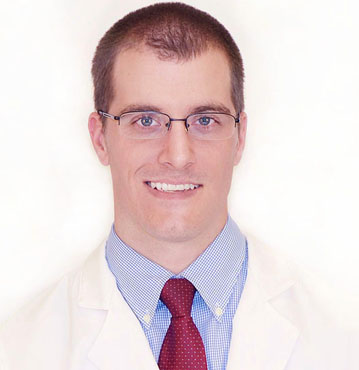 Dr. McCullar earned his Doctorate of Podiatric Medicine from Kent State University College of Podiatric Medicine in the Independence, Ohio. From there he sought residency training here in Louisville at the KentuckyOne Health / University of Louisville residency program.
During his residency, he received intense surgical training, earning both forefoot and rearfoot certifications.
Dr. Benjamin R. McCullar was born and raised in the small town of Valdosta in southern Georgia. He completed his undergraduate studies at The University of Georgia where he earned a Bachelor of Science in biology.
Dr. McCullar welcomes all aspects of lower extremity care including foot and ankle surgery, foot and ankle trauma, wound care, diabetic foot care, and preventative medicine. In his spare time he enjoys spending time outdoors and playing golf.
Education and Training
BS – University of Georgia, Biology
Doctor of Podiatric Medicine – Kent State University in Independence, Ohio
Podiatric Medical and Surgical Residency Training – KentuckyOne Health / University of Louisville Residency Program
Specialties
Foot and Ankle Surgery
Foot and Ankle Trauma
Wound Care
Diabetic Foot Care
Lower Extremity Care
Preventive Medicine
Licensure
Hospital and Surgery Center Affiliations
U of L Health Medical Center South (Formerly Jewish South)
U of L Health Medical Center East (Formerly Jewish East)
U of L Health Medical Center Downtown
Norton Healthcare Pavilion
Norton Hospital – Main
Hobbies
Spending Time Outdoors
Playing Golf