Life is all about moving forward, so it's ironic that the main parts of our bodies responsible for motion are often the most neglected. We're talking about the feet, of course. They bear our weight and get us from place to place. But, when was the last time you visited a podiatrist? With 2022 just around the corner, putting the health of your feet on top of your resolution list may be the best choice of the year.
Aches, pains, and irritation are common visitors to the body. When these symptoms visit the feet, they can be easy to ignore. After all, the feet come in regular contact with the ground, so a bit of pain every now and then isn't a surprise, right? The truth is that even a minor problem can often expand into a major issue if ignored. So, if you've noticed signs of pain or discomfort, connecting with a Beyond Podiatry team near you may be an excellent decision.
Why Screenings for Your Feet Matter
It's a common scenario that many of us have lived through: you're jogging down a road and trip over a tree branch. You stumble and fall, feeling slight pain in your ankle. You notice the pain lingering when you stand back up, but it isn't severe enough for a trip to the hospital, so you ignore it.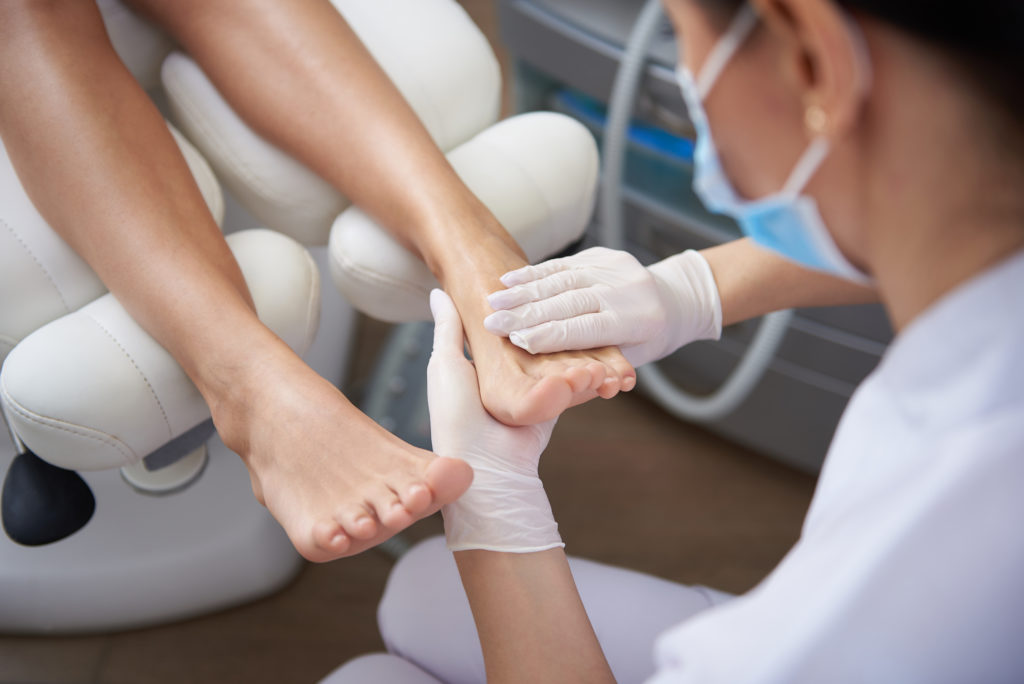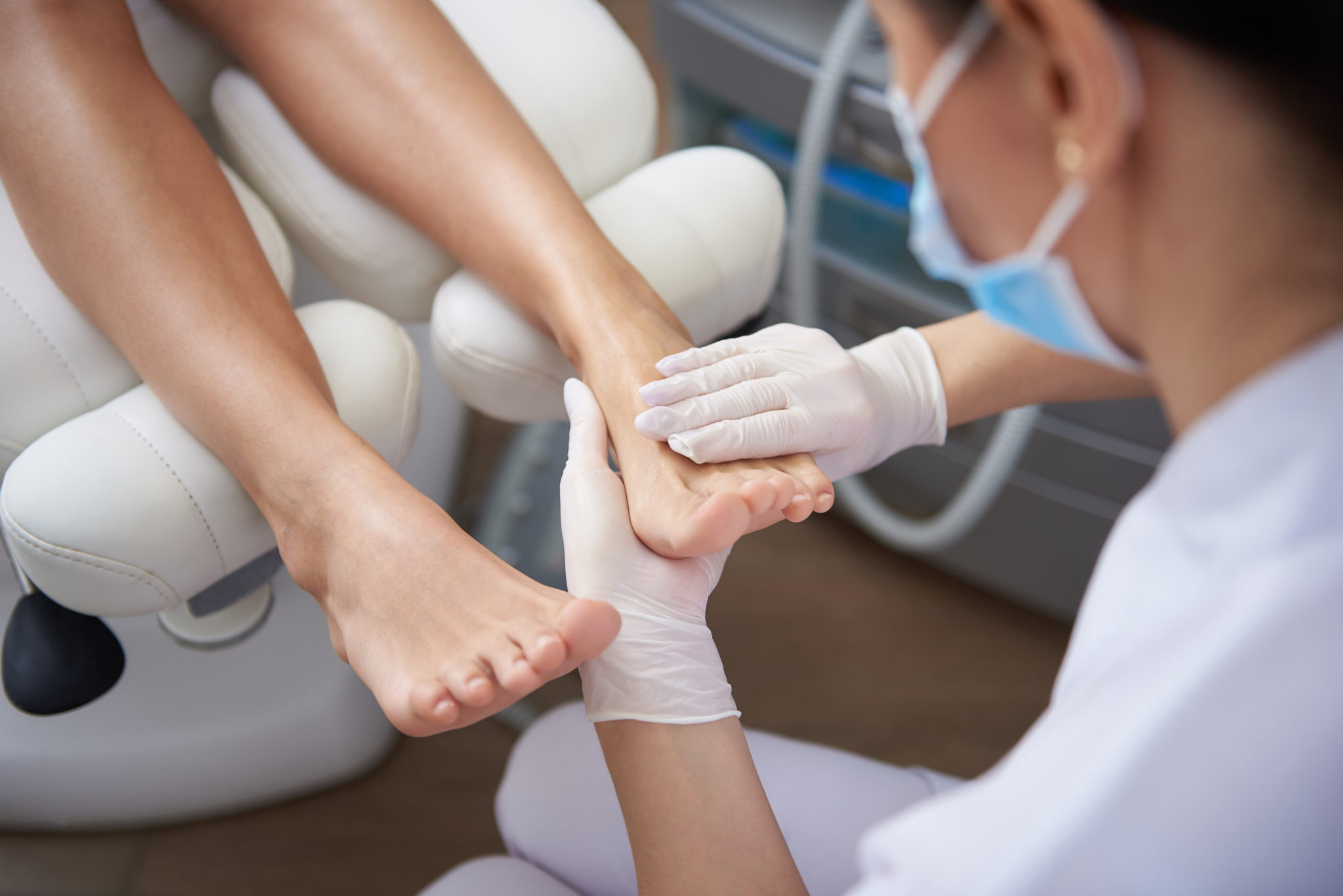 This response is normal, and in most circumstances, acceptable. However, if the pain lingers for several days and is still not addressed, it can cause complications further down the line. The problem with sprained ankles is that when left untreated, they can heal poorly. A poorly healed injury, especially where ligaments are concerned, can lead to a limited range of motion and further injuries in the future.
There are other instances when a screening is highly recommended too. If you have a fungal infection, an ingrown toenail, or athlete's foot, your best option is to see a doctor quickly. These issues can become progressively worse without the care of the podiatrist. A brief visit to one of our locations is often all it takes to get the treatment you need right away.
Trust the Health of Your Feet to Beyond Podiatry
At Beyond Podiatry, our offices are staffed by experts in the field. Beyond the expertise of our doctors, we're also equipped with the latest technology to ensure you get the care you deserve. Extracorporeal Pulse Activation Technology® (EPAT) is one of the latest devices we use. This treatment is a form of shock acoustic wave therapy that relieves pain and improves circulation, helping your body recover faster from injuries.
We also offer other non-surgical and non-pharmacologic alternatives including Platelet Enriched Plasma Injections (PRP injections), High impulse Laser therapy, biomechanical functional assessments with custom molded orthotic correction, and other effective treatments.  These allow us to address injuries, infections, and other issues effectively, helping your feet recover as they should. With 14 locations spread across three states, we're always within reach and ready to help.
Schedule a Visit at a Location Near You
Whether you have an injury or infection, don't put off podiatric care any longer! Your feet deserve the best care and our dedicated team is here to provide it. Find your nearest location and schedule an appointment over the phone or online today.